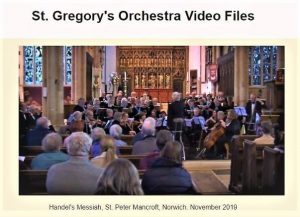 Videos of some of our concerts can be accessed via this link.
St. Gregory's Orchestra is rehearsing regularly again this autumn.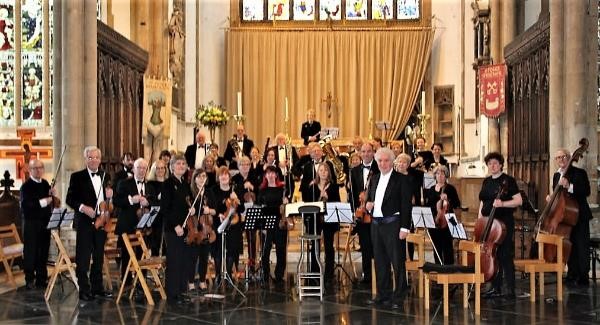 Under the baton of founder and inspirational conductor Martin Wyatt, St Gregory's Orchestra was formed in the autumn of 1986 as resident orchestra of St Gregory's Arts Centre in Norwich.

Our leader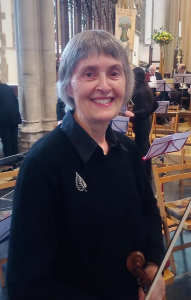 Our leader, Pat Plumstead
Click the link above for more details of concerts the orchestra are performing in the near future.
---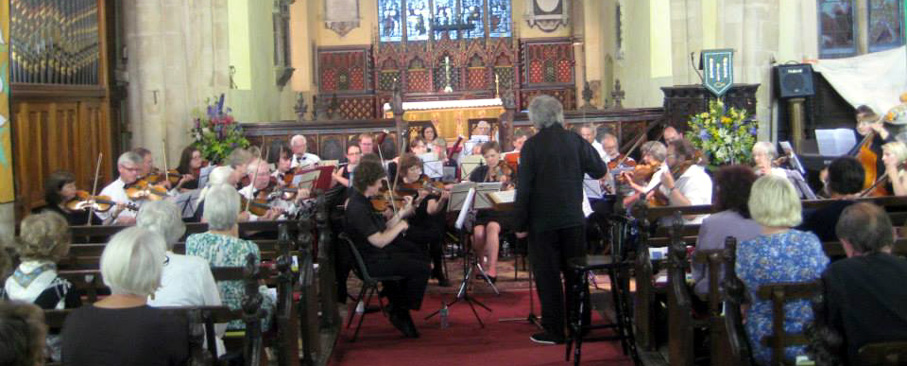 If you would like to join the orchestra or have any other inquiries, please contact Martin Wyatt. We are currently looking out to build up our 1st violin and viola sections.
Details of past concerts at St Gregory's Arts Centre, Princes Street United Reformed Church, the Church of St Andrew and St Peter in Blofield, Jubilee Hall in Norwich, and the Maddermarket Theatre.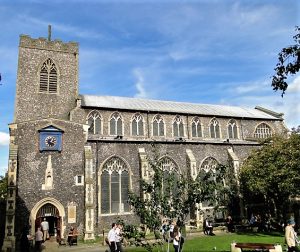 Notes on the history and usage of St Gregory's Church, Norwich.

Last updated: 28/9/2021